Saturday, April 8th
Addison Wiggin is the editorial director and publisher of The Daily Reckoning, and executive publisher of Agora Financial, a multi-million dollar financial research firm and publishing group based in Baltimore, Maryland.
The Daily Reckoning has attracted more than 500,000 readers in the United States and Great Britain, has been translated into French, German and Spanish, and has been popularized by such mainstream publications as Money and Marketwatch.com. Wiggin has been featured as an expert in such publications as The New York Times Magazine, Worth, The MotleyFool.com, The Street.com and CNN/Money.
Mr. Wiggin has been a student, writer and commentator of financial markets and governments for more than a decade. With a master's degree in philosophy from St. John's College and experience working with the Cato Institute in Washington, D.C., Mr. Wiggin has acquired both a macroeconomic and contrarian's outlook on domestic and international markets.
Recently, Mr. Wiggin talked with Forbes SkyRadio about his book Empire of Debt. To listen to the interview click here. Mr. Wiggin has also been heard on more than 350 local and national radio shows including:
Money Talk with Bob Brinker
Financial Sense Newshour with Jim Puplava
Al Korelin's The Korelin Economics Report
The Jim Scott Show, 700WLW, Cincinnati, Ohio
The Stock Dr.
Wall Street in the Morning
The Charles Goyette Show
The Stuart Stein Show

Mr. Wiggin has been seen on the following television programs:
ABC News Money Matters
Business Connection w/ Jeff Salkin
CBS Sunday Morning
CNBC's Wake Up Call
CTV SqueezePlay
Fox 45 Morning News
Mind Over Money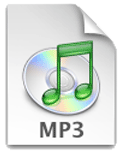 Righ Click Above and "Save Target As..." to download.

Click on images above to listen to the latest show. To learn more about software needed to play the above formats, please visit the FAQ.