GSR Nugget Archive
Sponsor: President, Peter Spina: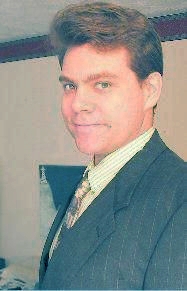 NUGGET ARCHIVES:2017 2016c 2016b 2016a 2015c 2015b 2015a 2014 2007-2013
With US equities at a record zenith, Peter Grandich of Peter Grandich and Company advises avoiding relatively overpriced paper assets, preferring instead the relative safety of the precious metals over the frothiness of US shares. Moreover, amid the cryptocurrency revolution where Bitcoin and competing digital currencies can climb 100s of percent per day and $100 invested in 2011 is worth millions today, the duo ask: should investors be concerned by the prospect of related blockchain exploits, and zero-days; as such threats emerge, might the PMs sector experience a similar "gold rush?" Peter Grandich's technical analysis indicates that a new PMs bull market is forming - investors still have time to accumulate gold / silver investments at appealing values. Despite seemingly robust domestic employment numbers, the past 10 years GDP growth average (1.3%) mirrors identically that of the decade preceding The Great Depression, identifying a potentially huge discrepancy / between the actual and reported statistics. For instance, according to a recent Fed statistics, 44% of American's have less than $400 in savings, while the majority continue to live from paycheck to paycheck. Put differently, over 100 million people cannot afford to pay a major car repair or health issue without using credit or insurance policies, begging the question: are the official statistics disingenuous?
Economist Professor Laurence Kotlikoff, has a new
FREE
book:
You're Hired!
With over $220 in national debt, if 10% of GDP were directed to paying of the debt, it would still require an infinite number of years. Dr. Kotlikoff admonishes policymakers for ignoring the warning of the national founders, not to tax and burden the young to the benefit of retirees. Officials are determined to continue their money printing ways, which will ultimately culminate with inflation and higher PMs prices. Dr. Kotlikoff and the host note warning signs that the US equities market is overpriced, including the fact that investment legend Warren Buffett is holding most of his funds, over
$80 billion
despite his established track record of holding steady through tough times. Due to massive leverage and opacity in the banking system, stress tests are useless; another 2008 style credit crisis is inevitable.
Dr. Paul Wilmott from the quantitative finance website,
Wilmott.com
returns with comments on his latest
magnum opus
, strongly endorsed by financial legend Nassim. The duo engage in an enthralling discussion on the true nature of financial risk versus the expected risk predicted by traditional econometric models. The guest and host concur, the financial field is deluding itself with seemingly solid theories that simply do not account for the reality of black-swan like events / sea-changes. Nevertheless, the duo applaud economists / financial engineers for attempting to model the complex / chaotic field of human behavior vs. the more predictable natural sciences. The discussion includes the
Millennial Prizes, including P vs. NP and The Navier-Stokes prizes
. In an interesting twist, the financial theorist (guest) outlines the ramifications of algorithmic trading while the financial experimentalism (host) presents his findings from his
3rd party documented 89% win rate on over 600 trades
.
Bill Murphy of GATA.org returns from a tribute to Eric Sprott, a precious metals expert philanthropist and self made billionaire. Friend of Goldseek.com Radio, Eric Sprott recently noted that gold shares could present a valuation opportunity following an ETF rebalancing. According to Bill Murphy, Eric Sprott continues to aggressively accumulate PMs mining shares. Gold demand in Asia continues to soar, as 1.3 billion people in India are buying several fold over last years figure, while China's 1.35 billion inhabitants purchase the most, worldwide. While the host remains a big proponent of the digital currency revolution via Bitcoin, Ethereum, Komodo, etc., flaws in the blockchain structure will eventually erode investor confidence in cryptocurrencies, redirecting a flood of capital into the king / prince of currencies, gold and silver.
Bob Hoye of Institutional Advisors rejoins the show with key gold / silver market insights; the gold / silver ratio (GS) offers investors a rare glimpse into future price movements. When the GS or metallic credit spread, climbs, financial markets tend to swoon - the latest reading suggests increased market volatility. Bob Hoye is most bullish on the PMs mining / exploration sector; by monitoring the earnings on the gold mining shares, investors can identify prospects with huge potential. The host and guest concur; the technical / sentiment indicators confirm solid underlying strength in US shares.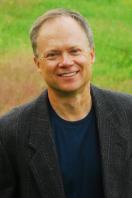 Chris Martenson Ph.D. & Chris Waltzek Ph.D. - May 4, 2017.
Chris Martenson from PeakProsperity.com returns to the show, author of the must read book, Prosper!. Chris Martenson and the host concur, the Great Recession of 2008 never ended; policymakers merely delayed the inevitable day of economic reckoning. His sources indicate that Fed insiders are de facto manipulating the CME futures markets via colocation near the exchanges through preferred pricing adjustments from exchange officials. Although the precious metals markets have corrected ahead of Fed rate hikes, liquidity actually expanded with approximately $5 billion annually directed to the major money center banks, creating the perfect world for gold / silver profits. Evidently, the USD/JPN currency pair has an approximate 85% correlation with the gold price, offering speculators a potentially lucrative arbitrage opportunity. The precious metals markets may be on the cusp of exciting times amid record demand / supply conditions, given that the 1,000-2,000+ ton annual mining deficit is satisfied by bullion from Western vaults. Chris Martenson is equally encouraged by severe supply shortfalls in silver output, further evidence supporting the potential for explosive gains. Our guest presents compelling evidence of declining oil discoveries beginning in 2014, leading to shortages by 2018, resulting in a remarkable opportunity to purchase high yielding energy royalty shares at relative discounts. The crude oil sector represents a potential value; OPEC nations continue to flood the market with every available source, barely capable of meeting insatiable demand for black gold. Given the cost of $100-$125 per barrel through deep water drilling, the guest / host share an oil price target of $75-$100+, with one key caveat: if the economic boom in China slows significantly, demand for crude could experience a temporary pause. Key takeaway: given the expected oil supply shortfall over the next three years, makes accumulating related shares, advisable.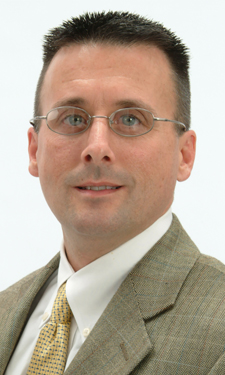 Michael Eastham & Chris Waltzek Ph.D. - May 3, 2017.
*
Highlights
Michael Eastham, Founder and President of Fellowship Financial Group and author of Common-Sense Income Strategies, makes his debut on Goldseek. Investors under 50 typically can afford the luxury of higher risk investments, but as retirement approaches the odds of recouping ill-timed investment losses dwindles. Our guest discourages market timing approaches in favor of solid, reliable income strategies. As investors approach the age of 50, focus should shift away from capital performance to income maximization. By way of a 4-7% dividend stream, investors can retire comfortably without gambling via risky shares. Readers are encouraged to download Michael Eastham's must read investing paper, The Red Zone of Retirement, in PDF format. The duo discuss methods to boost passive, dividend income in the precious metals sector.

Michael Pento & Chris Waltzek Ph.D. - April 27, 2017.
*
Highlights
Michael Pento, President and Founder of Pento Portfolio Strategies makes his debut on Goldseek.com Radio. Fed policymakers are bluffing on rate hikes, hiding their true intention of rate cuts, amid 350% national debt per GNP, mirroring the conditions ahead of the last recession in 2007. Our guest notes, "The Fed will never again be able to normalize interest rates (allow to climb significantly) without sending the economy into a tailspin... The Fed has already tightened enough to send the economy (domestic) into a recession." Officials no longer have the luxury of low interest rates after holding rates low for 100 months (8+ years). Meanwhile, according to the Atlanta Fed's numbers, the economy is approaching recessionary GDP levels - Michael Pento anticipates a recession will unfold in 2017, forestalling the Fed's plans to unwind their over $4 trillion balance sheet of toxic MBS. While the official US unemployment rate, the U3 suggests near full-employment, the more accurate / traditional U6 indicates nearly 100 million Americans are underemployed. In addition, our guest suggests that the next economic dominos to fall could be China the EU and Japan, with debt climbing four times the GDP rate in China while the respective nations are similarly saddled. Equities investors are advised to take note - corporate earnings are comparable to 2014 - little forward progress has occurred since then. Key takeaway point: gold investors should watch for a yield curve inversion, indicating a major new trend is likely. This sign occurred before the 2008 Great Recession and will likely come to pass before the inevitable / economic cataclysm. Given that the last economic downturn required the most QE operations in economic history to sidestep a meltdown, our guest anticipates the next recession will result in the sharpest decline in economic output since the Great Depression. The global trend towards negative savings rates means that capital cannot be hoarded en mass. Negative real interest rates will eventually accelerate the velocity of money; the hallmark of ruinous galloping inflation. Once the process gains momentum, policymakers will attempt to manage the debt by allowing the US dollar to decline against rival currencies, adding more toxic debt to the already bloated Fed balance sheet via orchestrated helicopter drops. To compensate for the ensuing economic chaos, policymakers are preparing the global populace via legislation for a Minimum Standard of Living payments, where governments around the globe will send money directly to citizens. Therefore, our guest suggests that every investor increase gold bullion exposure to 10-20% no later than 2017.

Gerald Celente & Chris Waltzek Ph.D. - April 26, 2017.
*
Highlights
At the helm of the Trends Research Institute, Gerald Celente returns with comments on gold and US equities. Geopolitical events are escalating amid saber rattling with Syria and North Korea - such events oftentimes result in market trends with key implications for global investors. Although the post-election rally in US shares is impressive, a reaction is necessary to sustain the upward momentum. Still, with sluggish retail sales via the "Retail Apocalypse," Wall Street may continue to rally while Main Street stagnates. Global currency volatility is improving the appeal of alternatives, such as gold and Bitcoin. Once the yellow metal crosses $1,400, Gerald Celente anticipates a new bull rally will drive the precious metal above the former 2011 peak to $2,000 an ounce. The Trends Journal compares cannabis legalization to 1933 and the end of prohibition. For instance, Canada recently decriminalized cannabis and many US states allow recreational / medicinal usage. Colorado is earning more tax revenue on a medicinal herb than on toxic potent potables. Gerald Celente and the host question why yet another tiny impoverished county with millions of starving, honest, hardworking souls, is the target of the world's most potent military force.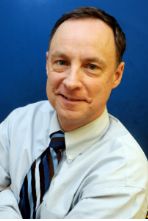 Chris Powell & Chris Waltzek - April 20, 2017.
*
Highlights
Chris Powell outlines the documented PMs market rigging / manipulation. Key investment banks settled nearly $100 million in combined gold and silver manipulation settlements. According to GATA.org's findings, our officials have carte blanch authority to rig the markets in any way they see fit and by any means necessary. Without price transparency, free markets cannot exist; the duo examine the impact of their machinations, questioning if any investor can avoid the impact of price rigging. One of GATA.org's sources reveals that the central banks of central banks, the Bank of International Settlements (BIS) actively rigs the gold market on the behalf of their colleagues, worldwide, to wit, not the fox but the lion guards the hen house. Koos Jansen, financial journalist Guillermo Barba and other researchers lead the charge by questioning global central banks about their gold reserves. In 1998, Dr. Alan Greenspan testified before Congress that the Fed and their counterparts rig the gold market to the benefit of global society. Despite the best efforts of Indian government officials, 1 billion citizens refused to turn over their 24,000 tons of gold holdings (compare that with the largest national reserve, the US stockpile of only 10,000 tons) in exchange for flimsy paper promises. Given that every investor with a modicum of gold / silver exposure owes a debt of gratitude to GATA.org for exposing the PMs rigging schemes, please support the service through generous donations.
NUGGET ARCHIVES: 2017 2016c 2016b 2016a 2015c 2015b 2015a 2014 2007-2013
*Note. Audio player powered by Podbean.com, all rights reserved.