Mr. Rudi P. Fronk,
Chairman & CEO of Seabridge Gold Inc. and GoldSeek.com Radio's Chris Waltzek

Audio Player: Click Arrow to Play Interview

Seabridge Gold's resource base of gold, copper and silver is one of the world's largest. Our principal projects are located in Canada. Our objective is to grow resource and reserve ownership per share. Our risk-reducing strategy: acquire North American deposits; expand them through exploration; move them to reserves through engineering; and sell or joint venture them to established producers for mine construction and operation.

For more information on Seabridge Gold Inc. projects: click here.
GoldSeek.com Radio

Gold Nugget Interview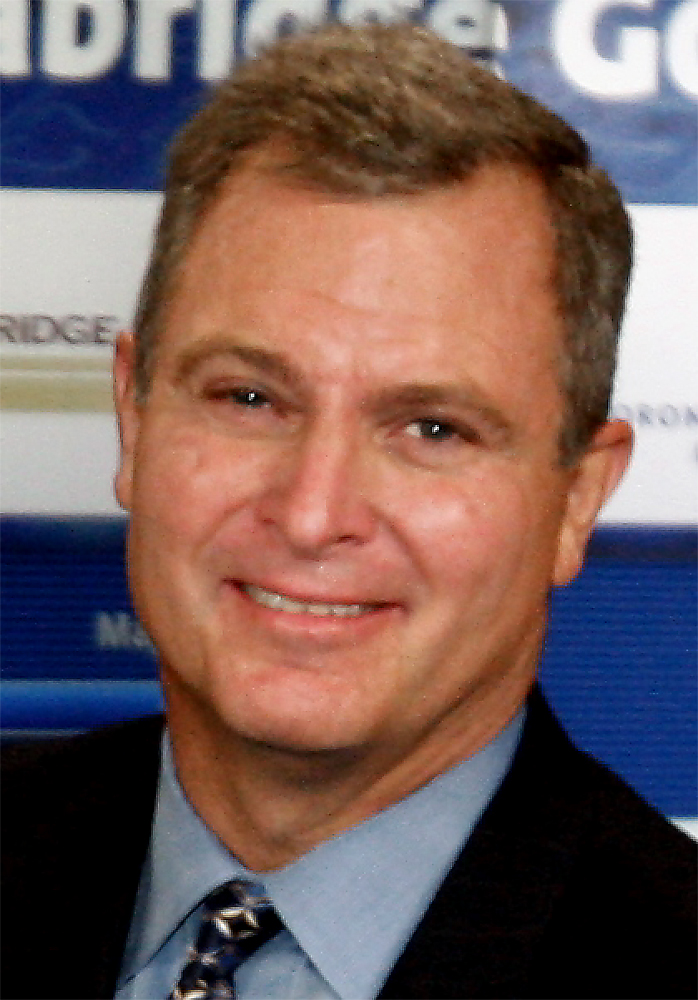 Chairman and Chief Executive Officer of Seabridge Gold Inc., Mr. Rudi P. Fronk
Download MP3 of this Interview
Rudi P. Fronk, Chairman and Chief Executive Officer, has over 30 years experience in the gold business, primarily as a senior officer and director of publicly traded companies. From 1999 until June 2012, Mr. Fronk served as President and CEO of Seabridge Gold. Prior to Seabridge, Mr. Fronk held senior management positions with Greenstone Resources, Columbia Resources, Behre Dolbear & Company, Riverside Associates, Phibro-Salomon, Amax, and DRX. Mr. Fronk is a graduate of Columbia University from which he holds a Bachelor of Science in Mining Engineering and a Master of Science in Mineral Economics.

Symbol

Price

Change $

Change %

SA

$

$


Warning: Division by zero in /home/radiogo/public_html/seabridgegold/index.php on line 216
0 %
| | | |
| --- | --- | --- |
| Day Range | Volume | Time (EST) |
| $ - | 0 | |
Disclaimer & Additional Disclosure: The owner, editor, writer and publisher and their associates are not responsible for errors or omissions. The host of this interview is not a registered financial advisor. The host of this interview has received a small compensation fee for research, publishing, distribution along with the marketing services provided on www.goldseek.com. Readers should not view this material as offering investment related advice. The host of this interview has taken precautions to ensure accuracy of information provided. Information collected and presented are from what is perceived as reliable sources, but since the information source(s) are beyond our control, no representation or guarantee is made that it is complete or accurate. The reader accepts information on the condition that errors or omissions shall not be made the basis for any claim, demand or cause for action. Past results are not necessarily indicative of future results. Any statements non-factual in nature constitute only current opinions, which are subject to change. The information presented in this interview are not a specific buy or sell recommendation and is presented solely for informational purposes only. The author/publisher may or may not have a position in the securities and/or options relating thereto, & may make purchases and/or sales of these securities relating thereto from time to time in the open market.
Nothing contained herein constitutes a representation by the publisher, nor a solicitation for the purchase or sale of securities & therefore information, nor opinions expressed, shall be construed as a solicitation to buy or sell any stock, futures or options contract mentioned herein. Investors are advised to obtain the advice of a qualified financial & investment advisor before entering any financial transaction.
GoldSeek.com is a leader in precious metals information, established in 1995 and ranked as one of the most visited gold resource website in the world. More information can be found at www.GoldSeek.com and the host of this interview may be contacted via: http://www.goldseek.com/contact.php
.