Scott Drever,
President of SilverCrest Mines and GoldSeek.com Radio's Chris Waltzek

Audio Player: Click Arrow to Play Interview

SilverCrest Mines Inc. (TSX-V: SVL | OTCQX: STVZF) is a Mexican precious metals producer with headquarters based in Vancouver, BC. SilverCrest's flagship property is the 100%-owned Santa Elena Mine, which is located 150km northeast of Hermosillo, near Banamichi in the State of Sonora, Mexico. The mine is a high-grade, epithermal gold and silver deposit, with an estimated life of mine cash cost of US$8 per ounce of silver equivalent (55:1 Ag:Au). SilverCrest anticipates that the 2,500 tonnes per day facility should recover approximately 4,805,000 ounces of silver and 179,000 ounces of gold over the 6.5 year life of the open pit phase of the Santa Elena Mine.


For more information on SilverCrest Mines operations and projects, click here.

More on SilverCrest Mines Inc...
GoldSeek.com Radio

Gold Nugget Interview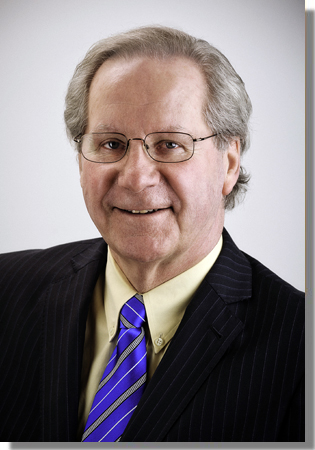 President of SilverCrest Mines
Mr. Scott Drever
Download MP3 of this Interview
Scott Drever has 45 years of geological expertise. He has dealt extensively with strategic planning, mergers & acquisitions, and operations for international mining corporations. Mr. Drever has served as an Executive Officer and Director of a number of public companies listed on the TSX and the TSX Venture Exchange, including Placer Dome Ltd., Blackdome Mining Corp., and Goldsource Mines Inc.
Symbol

Price

Change $

Change %

SVL.v

$

$


Warning: Division by zero in /home/radiogo/public_html/silvercrestmines/index.php on line 207
0%
| | | |
| --- | --- | --- |
| Day Range | Volume | Time (EST) |
| $ - | 0 | |
Disclaimer & Additional Disclosure: The owner, editor, writer and publisher and their associates are not responsible for errors or omissions. The host of this interview is not a registered financial advisor. The host of this interview has received a small compensation fee for research, publishing, distribution along with the marketing services provided on www.goldseek.com. Readers should not view this material as offering investment related advice. The host of this interview has taken precautions to ensure accuracy of information provided. Information collected and presented are from what is perceived as reliable sources, but since the information source(s) are beyond our control, no representation or guarantee is made that it is complete or accurate. The reader accepts information on the condition that errors or omissions shall not be made the basis for any claim, demand or cause for action. Past results are not necessarily indicative of future results. Any statements non-factual in nature constitute only current opinions, which are subject to change. The information presented in this interview are not a specific buy or sell recommendation and is presented solely for informational purposes only. The author/publisher may or may not have a position in the securities and/or options relating thereto, & may make purchases and/or sales of these securities relating thereto from time to time in the open market.
Nothing contained herein constitutes a representation by the publisher, nor a solicitation for the purchase or sale of securities & therefore information, nor opinions expressed, shall be construed as a solicitation to buy or sell any stock, futures or options contract mentioned herein. Investors are advised to obtain the advice of a qualified financial & investment advisor before entering any financial transaction.
GoldSeek.com is a leader in precious metals information, established in 1995 and ranked as one of the most visited gold resource website in the world. More information can be found at www.GoldSeek.com and the host of this interview may be contacted via: http://www.goldseek.com/contact.php