Saturday, April 15th
Mark Leibovit is Chief Market Strategist for VRTrader.Com. His technical expertise is in volume analysis, providing short-term, high performance stock trades and market timing based upon his proprietary VOLUME REVERSAL (tm) trading program. In tracking his positive and negative Volume Reversal signals, Mr. Leibovit is able to flash buy or sells and profitably exploit the momentum and volatility of a short-term move in a stock or index. His trading strategy provides clearly defined risk-management guidelines based on his technical volume indicators.
What Makes VR Trader so Unique?
Although the "black box" is opened a little at our technical seminars, the key components of our analysis are kept secret. Why? Widely used tools and software stop working when everyone uses them. Our market tools are not at the disposal of any other market technician or strategist. This gives us a very strong competitive advantage in the markets.
For years, Wall Street industry professionals have used an accurate blueprint of the stock market's major swing patterns to plan their investments. Now you, the individual investor, can benefit from this information. The VR Annual Forecast Model!
Imagine if you had known what the markets had planned for 2000. How would that have affected your trading success? While no forecasting plan is 100% accurate, the VR Forecaster has been an uncanny timer for several years in a row. See for yourself and Click here!
Not only has VRTrader.com developed these products to meet the needs of many types of investors, the site also offers you many free tools, which we are sure you will find invaluable as a trader. With charting features, a comprehensive educational section, current and regularly updated financial calendars and many other tools to truly help you get an edge on the competition, VR Free is a section you are sure to rely upon in your daily trading. Click here to discover more!
No matter what your level of trading expertise, VRTrader.com has you covered. With access to Mark Leibovit's Volume Reversal (tm) proprietary technical tool, you will have a definitive advantage in today's stock market. Please, feel free to contact us with any questions you may have about our service. Welcome to VRTrader.com.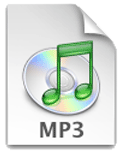 Righ Click Above and "Save Target As..." to download.

Click on images above to listen to the latest show. To learn more about software needed to play the above formats, please visit the FAQ.