Saturday, April 29th
Richard Daughty
- The Mogambo Guru

Richard Daughty, who describes himself as "the angriest guy in economics," is writer/publisher of The Mogambo Guru economic newsletter and a general partner and COO for Smith Consultant Group, serving the financial and medical communities. Prior to joining Smith, Daughty was a financial adviser to American Express Financial Advisers in Clearwater, Florida. He holds an MBA in operations research from the University of South Florida and is a strong advocate for sound fiscal and monetary policy. His comments appear frequently in such fine publications as GoldSeek.com, the Daily Reckoning and Barron's.


- Archives: Richard Daughty, The MOGAMBO GURU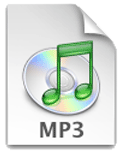 Righ Click Above and "Save Target As..." to download.

Click on images above to listen to the latest show. To learn more about software needed to play the above formats, please visit the FAQ.