Saturday, June 24th
Show Highlights:
James Turk, founder and chairman of gold money returns to the show. James brings his years of gold market experience to the program. He remains bullish on gold and still thinks that the metal could reach new highs as soon as this year.
Bob Moriarty, the editor of 321gold.com stops by to discuss precious metals, gold stocks and the next big investment opportunity. Bob makes a convincing argument in favor of an investment with incredible potential.
The Gold Wizards return with an update on the markets. Bob Chapman tackles listeners questions and we discuss this weeks top market stories
Real Audio
Broadband: Part I - Stream | Part II - Stream
Dial-Up: Part I - Stream | Part II - Stream
MP3
Part I - Stream | Part II - Stream
James Turk is founder of GoldMoney.com, which operates the leading digital gold currency. He also publishes the Freemarket Gold & Money Report, an investment newsletter he founded in 1987. Previously, after a decade with the international department of Chase Manhattan Bank, he managed the commodity department of the Abu Dhabi Investment Authority. His media appearances include GoldSeek.com, CNN, Bloomberg, CBSMarketWatch, CNBC, Barron's, the Wall Street Journal, and Financial Sense Online.
Bob Moriarty was a Marine fighter pilot at the age of 20, the youngest Naval Aviator in the Viet Nam war, recorded over 824 missions in combat and was one of the most decorated pilots in the war with over 55 decorations. He went on to a career delivering small aircraft all over the world and eventually moved over 240 aircraft from the United States to destinations all over the world.
He began his mining career in 1980 by placer mining in Alaska which taught him to never, ever get into a business at the top of the business cycle. He began 321gold.com to educate investors in 2001 at the very bottom of the gold cycle and began 321energy.com in early 2005.
He is married and lives with his British bride in Miami Florida. He visits 20-30 mining projects a year.

Part I

Part II


Part I
Dial-Up Real Audio


Part II


Part I
MP3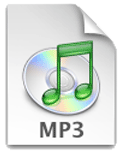 Righ Click Above and "Save Target As..." to download.

Part II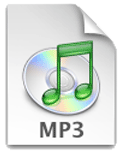 Righ Click Above and "Save Target As..." to download.

Click on images above to listen to the latest show. To learn more about software needed to play the above formats, please visit the FAQ.