Nov. 10th, 2017

Featured Guests

Gerald Celente, John Scurci & Listener's Q&A

Aalphabetical guest order.

Please Listen Here
Show Highlights
"Blockchain is here to stay and is truly innovative... only 4% of BTC owners control 90% of the market cap."

Merely 21 million BTC will ever exist, millions have evaporated or were lost on discarded hard drives, lost pass codes and "dust."

100% of all BTC will be mined by 2040.

When juxtaposed with the global reserve currency, BTC has obvious appeal.

Segwit2X (B2X) was canceled Wednesday night, reportedly due to lack of consensus among the developers.

The market response was abrupt and dramatic; BTC launched to within earshot of $8,000 per coin, only to settle back to the previous days lows. .

For early BTC entrants who 10x'ed their initial investment, locking in some profits to purchase discounted PM may be advisable.

The duo concur, the PMs sector is under-owned and underpriced.

A recent article illustrated gold's intrinsic value when adjusted appropriately for real inflation, approaches $15,000.

John Scurci relays a humorous moniker for the yellow metal, calling "Gold... the un-bubble asset."

Gold remains the reserve asset of choice for central banks, the engineers of monetary policy, which improves the appeal of owning gold / BTC immensely.

Gold / BTC ownership is comparable to owning a mini central bank.

While fiat money is debt based, gold / BTC have zero entanglements or liens, representing truly sound money.

The discussion steers to the M1 Money Supply figure against the S&P 500.

A clear correlation to monetary expansion and soaring US equities prices emerges within the St. Louis Fed's graph (figure 1.1.).
Head of the Trends Research Institute, Gerald Celente shares the hosts' enthusiasm for Bitcoin and related Altcoins.
The blockchain revolution presents a key portfolio candidate for investors with a long-term focus.
He outlines his personal Altcoin portfolio.
Cryptocoins could be viewed as a safe harbor asset amid economic / financial turmoil, similar to the PMs.
The duo concur; investors are encouraged to dollar cost average into the cryptocurrencies and PMs over months / years, instead timing the market.
It may be advisable to adhere to the established names in the field when building a diversified crypto portfolio.
The lead developers / venture capitalists gravitate to the key projects.
A hypothetical portfolio follows.
The host identified a significant statistical correlation that suggests one method to hedge BTC profits.
The UUP ETF shares a -.89 correlation with BTC – a small LEAPS option position requires further analysis (figure 1.1.).
---
Please Listen Here


Dial-Up Real Audio


MP3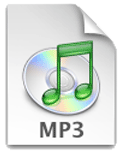 FAST Download

Highest Quality Download

Right click above & "Save Target As..." to download. To learn more about software needed to play the above formats, please visit the FAQ.
Is your dusty hard drive hiding digital gold?

Having issues with a legacy Bitcoin wallet (pre-Core)?

No charge unless BTC is found - only a 10% fee..
RECOVER your BTC! - NBR specializes in Bitcoin recovery by extracting your private key into a new wallet to recover your BTC. 100% Guaranteed, Zero Data Loss, Insured. No charge unless BTC is found and only a 10% fee, 40% lower than our competitors. Send email inquires for an estimate. gsr@hughes.net
---
Guest Bios
John Scurci

Corona Capital Management

A graduate of both Yale and the University of Chicago, John worked for Morgan Stanley and Lazard Freres in New York City before leaving Wall Street to pursue Value Investing with his own company. John is the co-founder of Corona Capital hedge fund.

A native of Toronto, Canada, John enjoys reading, swimming, sailing, and traveling. He is happy to be able to live in the Caribbean.

---

Gerald Celente

Trends Research Institute