August 12th
Show Highlights:
In the first hour, after a quick review of this weeks top market headlines, we'll hear from the Goldwizards. Gary Kaltbaum explains what makes a bear market as well as his the indicators that he's watching to help gauge market direction. Next, Bob Chapman examines every aspect of this weeks markets, including the FOMC meeting, precious metals, stocks and real estate market.

In the second hour, John Loeffler from the financial sense news team and Steel on Steel shares his 40 years of investigative journalism experience with the listeners. John is a big silver bull and expects precious metals to go into orbit in the years ahead. He also brings his insightful and entertaining geopolitical perspective. John presents a free month of access to his show exclusively to Goldseek listeners, simply direct your Internet browsers to steelonsteel.com and enter the word "goldseek" (lower-case) for your login and password. Once you do, you'll have access to their current shows as well as the archives.

Real Audio
Broadband: Part I - Stream | Part II - Stream
Dial-Up: Part I - Stream | Part II - Stream
MP3
Part I - Stream | Part II - Stream
John Loeffler is a 40-year broadcast news veteran and host of the weekly news program Steel on Steel (www.steelonsteel.com), which began in 1990, heard on the Information Radio Network. Steel on Steel deals with currint edge geopolitical, polotical or religious and cultural issues. John also co-hosts the weekly financial program The Financial Sense Newshour with Jim Puplava (www.financialsense.com).
Steel on Steel has always been a cutting edge news program highlighting trends that many called "impossible." The first program on "future" Islamic terrorism took place in 1995. "Usama bin Laden" was first mentioned in August of 1996 with the first program on potential weapons of mass destruction and biological warfare occurring in 1998. Steel on Steel accurately predicted the collapse of the Oslo Peace Accords and the re-emergence of an Intifada. In August of 2001 SOS did its last show on the "future" radical Islamic terrorism, which was validated a month later by the events of 9/11.
VitaJohn's spent most of his childhood in Africa, Europe and the US. His broadcasting career began as a newsman at a small station in southern California from where he was hired by CBS all-news radio KCBS in San Francisco as an assistant editor. In 1970 John suspended his broadcast goals and began seminary studies, but in 1972 he re-entered broadcast life and became Classical Music Director at an NPR public radio station southern California. In 1977 John accepted a position with the Public Television Network (RMCPB) in Denver, Colorado, managing daily PBS TV program distribution by satellite for the western US. He frequently was called to field produce broadcasts for the MacNeil/Lehrer Newshour and other PBS specials.John met his wife, Carol, at the Broadcast Center while she was finishing graduate work on an MA in Mass Communications at Denver University.
In the 1980s John consulted on projects for various broadcast companies, such as designing a solar outage computer programs for ABC Radio as well as translating the Cessna Pilot Training Curriculum from English to Spanish for Jeppesen-Sanderson. In the late 1980s he produced corporate showcase videos for a major national architecture company. In 1990 John began hosting the cutting-edge and controversial daily drive-time talk program Steel on Steel, in Denver, Colorado, which was heard along the entire Colorado front range on a regional network. In 1995, the program was acquired by the Information Radio Network and converted to a weekly news-intensive program.
John has degrees in Telecommunications Arts and Linguistics (Spanish/German) with minors in Theology, Music, Philosophy and Psychology. He is a member of La Sociedad Nacional Hispanica. He is an instrument-rated pilot and has martial arts training in Jeet Kune Do. John and Carol have three children (24, 22 and 19) and reside in Coeur d'Alene, Idaho.

Part I

Part II


Part I
Dial-Up Real Audio


Part II


Part I
MP3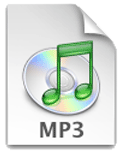 Righ Click Above and "Save Target As..." to download.

Part II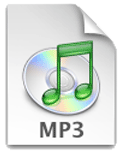 Righ Click Above and "Save Target As..." to download.

Click on images above to listen to the latest show. To learn more about software needed to play the above formats, please visit the FAQ.