August 19th
Show Highlights:
In the first hour, the Goldwizards return. Jack Chan is bullish on the bond market and continues to think that we've seen the top in energy related investments. Gary Kaltbaum also likes bonds and turns cautiously optimistic on the stock market. Lastly, Bob Chapman and I discuss the markets and this weeks articles of interest.
In the second hour, Peter Schiff from Euro Pacific Capital, tells us why he expects gold to soar to $5,000-$10,000 in the years ahead. He also discusses how various electronic forms of gold may be implemented to help insulate the economy from the declining dollar. Next, Justice Litle joins me to discuss various economic issues. Justice shares Peter's ideas regarding a solution to the falling dollar.
Real Audio
Broadband: Part I - Stream | Part II - Stream
Dial-Up: Part I - Stream | Part II - Stream
MP3
Part I - Stream | Part II - Stream
Peter Schiff President
Mr. Schiff is one of the few non-biased investment advisors (not committed solely to the short side of the market) to have correctly called the current bear market before it began and to have positioned his clients accordingly. As a result of his accurate forecasts on the U.S. stock market, commodities, gold and the dollar, he is becoming increasingly more renowned. He has been quoted in many of the nation's leading newspapers, including The Wall Street Journal, Barron's, Investor's Business Daily, The Financial Times, The New York Times, The Los Angeles Times, The Washington Post, The Chicago Tribune, The Dallas Morning News, The Miami Herald, The San Francisco Chronicle, The Atlanta Journal-Constitution, The Arizona Republic, The Philadelphia Inquirer, and the Christian Science Monitor, and has appeared on CNBC, CNNfn, Fox News and Bloomberg. In addition, his views are frequently quoted locally in the Orange County Register.
Mr. Schiff began his investment career as a financial consultant with Shearson Lehman Brothers, after having earned a degree in finance and accounting from U.C. Berkeley in 1987. A financial professional for nineteen years he joined Euro Pacific in 1996 and has served as its President since January 2000. An expert on money, economic theory, and international investing, he is a highly recommended broker by many of the nation's financial newsletters and advisory services. Mr. Schiff holds NASD Series 4,7,24,27,53,55, & 63 licenses.
>> Click here for Mr. Schiff's video interviews.

Justice Litle, an editor of Outstanding Investments, has a unique background that has served him well in the markets. In college, Justice studied literature and philosophy in places as diverse as Oxford University (Oxford, England), Pulacki University (Olomouc, Czech Republic) and Macquarie University (Sydney, Australia). Originally pursuing a PhD and a life in academia, his career path changed forever after discovering "The Investment Biker," Jim Rogers' chronicle of macro investing by way of motorcycle.
Justice Litle has implemented sophisticated trading and hedging strategies for clients on a global scale – a broad cross section including soybean farmers, cattle ranchers, currency hedgers, energy consultants, scrap metal dealers and everything in between. He has worked with hedge funds, traded equities for a private partnership, written multiple articles for Futures Magazine, been quoted in the Wall Street Journal, sought for market commentary by the likes of Reuters and Dow Jones, and made contributions to the book "Trend Following: How Traders Make Millions in Up or Down Markets" (Mike Covel, FT Prentice Hall 2004).
Mr. Litle's personal interests include philosophy, travel, and chess. He has also been known to hike glaciers, scuba dive with sharks, and jump out of perfectly good airplanes, though only on occasion.

Part I

Part II


Part I
Dial-Up Real Audio


Part II


Part I
MP3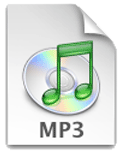 Righ Click Above and "Save Target As..." to download.

Part II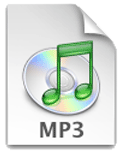 Righ Click Above and "Save Target As..." to download.

Click on images above to listen to the latest show. To learn more about software needed to play the above formats, please visit the FAQ.