September 9th
Show Highlights:

Joe Granville & Kal Gronvall
In part one, the show begins with a recap of this weeks top market headlines. Next, the Goldwizards join me to discuss the markets. Ever bullish, Bob Chapman shows why gold will shoot to 1,700 in the next few years as soon as 2008. He offers a gold stock that he thinks could triple or more in the next few years. Next, Gary Kaltbaum continues to monitor the semiconductor sector for market clues. He believes the semi's are the best leading indicator. Plus, Jack Chan tells listeners how to glean valuable information from the COT data and provides a website with free COT charts.
In part two this week, legendary market watcher Joseph Granville is skeptical regarding the recent stock market rally. He thinks that the trend has changed and that the short sellers are in control and making money. Joe cites a bearish Dow Theory divergence as the catalyst which could bring the entire market to its knees. He tells market neophytes and experts alike how to implement his proprietary indicators, the OBV and the Granville New High/Low. He also explains that although company earnings is a poor forecasting tool, it remains the most watched statistic by Wall street and Main street alike. Next, the dollar is collapsing according to Kal Gronvall. Kal is concerned that silver bugs may be misguided and he lays out his plan for all precious metals investors. He's a much bigger fan of gold at these levels. Kal is absolutely convinced that the dollar will collapse within less than three years.
Real Audio
Broadband: Part I - Stream | Part II - Stream
Dial-Up: Part I - Stream | Part II - Stream
MP3
Part I - Stream | Part II - Stream
For the past 24 years Joseph Granville has been living with his wife Karen in Kansas City Missouri. He is best Known as a stock market Technical Analyst.
Now almost 82, his latest book HOW TO READ THE STOCK MARKET was published last year. It explains an applies his entire theory of On-Balance Volume.
Granville was born on August 20, 1923 in Yonkers, New York. His early education and training was music, improvising at the piano at 3.
Finished his high school training on a music scholarship at the Todd School For Boys in Woodstock, Illinois, a school made famous by the recent graduation there of Orson Wells. Following a school bus tour to Monterrey and Saltillo in Mexico, he was inspired to write his first book, A SCHOOL BOY'S FAITH which was published by Fleming Revell, New York and London, in 1941. It not only was a Travelogue in poetry, but also his philosophy of life.
While a sophomore at Duke University, Joe enlisted in the Navy in 1943. He was commissioned in January 1945 and ordered to report to Roi Namur in the Marshall Islands. While there, he wrote the first edition of PRICE PREDICTIONS, predicting future prices of U.S. commemorative stamps for speculators. A second edition was published in 1946. A two-volume edition was published
in 1947 and a fourth in 1956.
EVERYBODY'S GUIDE TO STAMP INVESTMENT was published in 1952.
Joe was hired by E.F. Hutton in October 1957 to write their daily stock market letter. He quit Hutton in August 1963 to start
the GRANVILLE MARKET LETTER which is now in its 42nd year
of continuous publication. In addition to this, Granville also writes a daily stock market commentary.
Granville is best known for his stock market books - click here to view them.
His fame rapidly grew following hundreds of seminars starting in 1978. aside from all that, he wants to be best known for his major contributions to technical analysis and what he has taught to his followers all over the world.
Subscribe To The Granville Letter

Kal Gronvall
About me; and the scams in the coin industry


By trade I am a high school and college English teacher, having taught a total of 11 years. After finishing my Master's degree in 1993 I tried to get back into teaching, but there was such an excess of teachers I couldn't find a job. So, in the fall of 1997 I took a job with the largest gold coin company in the country located in Minneapolis. I worked for that company until just after 2000 turned over. Then I left that company to work for another gold coin company in Burnsville, Minnesota. While working for these two coin companies for a total of six years I got a pretty good handle on the gold coin business, and to my shock, I witnessed some of the lowest, most despicable acts I had ever seen in my life, as other gold brokers around me would lie to customers, misrepresent coins and make false claims about them, promise people impossible monetary gains if they bought certain coins, and the management went right along with it.
I decided to go on the radio and expose these scams in the coin industry I ended up on national radio talk shows doing just that. The biggest problem with the gold coin industry is the fact that it is unregulated. It is basically "buyer beware." Whatever they can get away with they get away with. In late 1998, a talk show host asked me why I was speaking out against the coins that all the other companies were recommending. I simply told him that these companies sell certain coins because they bring huge profits, not for the customer, but for the coin company. The talk show host told me that many people from the listening audience had asked if I had anything in writing about the scams in the coin industry. I told him that I didn't but that I could put some of these things in writing. I started with 11 pages, then it grew to 17, then to 21, then to 26. I will soon be updating my paper. After I update it I will publish it as a book. I am offering this paper free of charge to anyone who calls and requests it. Now, a little about the paper.

Part I

Part II


Part I
Dial-Up Real Audio


Part II


Part I
MP3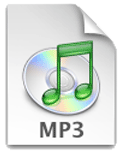 Righ Click Above and "Save Target As..." to download.

Part II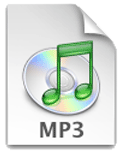 Righ Click Above and "Save Target As..." to download.

Click on images above to listen to the latest show. To learn more about software needed to play the above formats, please visit the FAQ.