October 28th, Show Highlights:
After a review of this weeks business headlines, Bob Chapman and I take a few listeners questions in the first hour. Bob thinks the gold and silver markets have seen their lows. Next, Jack Chan discusses his short term buy on the precious metals and energy sectors. He thinks its too late to buy tech shares at these levels. Plus, Gary Kaltbaum is impressed with the stock market rally and says investors should stay with the trend until the market loses momentum. The first hour wraps up with a new stock picking segment, the Goldseek Radio spotlight pick of the week. This weeks spotlight focuses on the primary bull market trends in the energy sector.
In the second hour, Justice Litle takes time away from the Texas No Limits Hold'em table in Reno, to share his thoughts on crude oil and precious metals. Justice is "all in" with the energy sector, expecting to double up from this point. In fact, he thinks oil will climb into the triple digits as soon as next year. He's holding two aces and just flopped another, but we'll have to wait for the river card... Next, Gata's Bill Murphy stops by with his update on the gold and silver markets. He thinks the current pullback is the result of market manipulation which in turn is creating a buying opportunity for investors. If you are an accredited investor, you'll want to direct your browser to: commentary.goldseek.com for a new ipo opportunity brought to you by Peter Spina. The minimum investment is 10k and the company currently plans to go public at 40 cents per share.
Real Audio
Broadband: Part I - Stream | Part II - Stream
Dial-Up: Part I - Stream | Part II - Stream
MP3
Part I - Stream | Part II - Stream
- GATA & LeMetropole Cafe:
Bill Murphy
Bill Murphy, GATA Chairman
Murphy grew up in Glen Ridge, N.J., and graduated from the School of Hotel Administration at Cornell University in 1968. In his senior year he broke all the Ivy League single-year pass-receving records. He then became a starting wide receiver for the Boston Patriots of the American Football League. He went on to work for various Wall Street brokerage firms and specialized in commodity futures. He began as a Merrill Lynch trainee and went on to Shearson Hayden Stone and Drexel Burnham. From there he became affiliated with introducing brokers and eventually started his own brokerage on 5th Avenue in New York. He now operates an Internet site for financial commentary, www.lemetropolecafe.com.

- Outstanding Investments:
Justice Litle
Justice Litle, an editor of Outstanding Investments, has a unique background that has served him well in the markets. In college, Justice studied literature and philosophy in places as diverse as Oxford University (Oxford, England), Pulacki University (Olomouc, Czech Republic) and Macquarie University (Sydney, Australia). Originally pursuing a PhD and a life in academia, his career path changed forever after discovering "The Investment Biker," Jim Rogers' chronicle of macro investing by way of motorcycle.
Justice Litle has implemented sophisticated trading and hedging strategies for clients on a global scale – a broad cross section including soybean farmers, cattle ranchers, currency hedgers, energy consultants, scrap metal dealers and everything in between. He has worked with hedge funds, traded equities for a private partnership, written multiple articles for Futures Magazine, been quoted in the Wall Street Journal, sought for market commentary by the likes of Reuters and Dow Jones, and made contributions to the book "Trend Following: How Traders Make Millions in Up or Down Markets" (Mike Covel, FT Prentice Hall 2004).
Mr. Litle's personal interests include philosophy, travel, and chess. He has also been known to hike glaciers, scuba dive with sharks, and jump out of perfectly good airplanes, though only on occasion.


Part I

Part II


Part I
Dial-Up Real Audio


Part II


Part I
MP3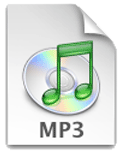 Right Click Above and "Save Target As..." to download.

Part II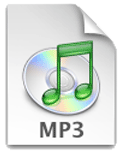 Right Click Above and "Save Target As..." to download.

Click on images above to listen to the latest show. To learn more about software needed to play the above formats, please visit the FAQ.